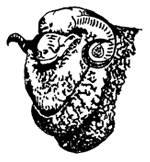 Please direct any website comments or suggestions
to the webmaster.
Click on Webmaster >>
---
Pages Updated:
04 March 2017
Welcome to the 9 RAR Association (Qld) Website
Thank you for visiting our site. We hope you enjoy the experience and take the time to come back and check out future updates.
This website is primarily for the use of members, family, and supporters of the 9 RAR Association (Qld), and for other like-minded organisations and individuals. The aim of this site is to provide another channel of communication between our members throughout Australia so as to continue the focus on friendship, health & well being and encouragement & support. This is in keeping with our Constitution and supports our Charter, which for your convenience is listed on the Charter Page >> under "About Us".
NOTE: The Queensland website is currently undergoing a restructure to improve the general interface and the overall content.
All current pages are still active especially:-
A quick look at some recent events:
9th Battalion The Royal Australian Regiment
Vietnam Tour of Duty 1968-69
On Active Service
The 9 RAR Tour Book was first published in 1992 and has been out of print for many years. The original book has been scanned and has been re-published as an exact replica of the original book. Click on Tour Book Reprint>> for full details.
---